Encouraging higher levels of recycling by households and businesses through collaboration with waste cooperatives, using the KOLEKT waste app, and providing additional income to over 200 informal waste pickers.
Funders
Alliance to End Plastic Waste
Partners
In the area of Rio de Janeiro where waste cooperatives Coopama and Cooper Ecológica operates, there is little to no municipal waste recycling facilities available to households.
Through the issuance of Plastic Credits funded by the Alliance to End Plastic Waste (Alliance), this pilot project involved close working between the waste cooperatives and initially two residential condominiums with around 1600 households between them.
Householders are being encouraged and educated in good recycling practices and their recyclable waste is being collected by the cooperatives.
Through capacity building, infrastructure development and guidance, the project focused on four core areas:
Expanding the area covered by selective collection in the city

Strengthening the cooperatives' infrastructure

Use of the Circular Credits Mechanism (CCM) as a financial tool to certify the amounts collected and the KOLEKT app to track the transactions; 

Engaging street waste pickers to collect low value plastic.
The Project is delivered by BVRio Group company Circular Action.
Technology
The KOLEKT app was used to register and monitor all collected materials for this project. KOLEKT uses images and GPS in order to verify the inputs of the cooperative.
KOLEKT creates traceability of waste along the whole supply chain and then maps all stakeholders involved in the process. It records data in a format that allows for more efficient monitoring, validation, verification and certification of waste recovery and recycling against recognised standards. Materials are registered in the app by weight, type and condition, and the date and place of collection is recorded along with photographs, so that actors in the whole collection and recycling chain can see the materials on offer, or requested, near them.
The cooperatives provided feedback into the app's functionality as part of this trial.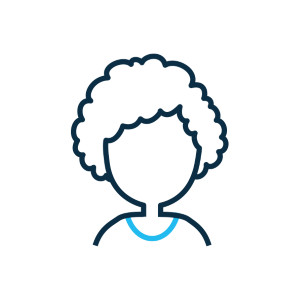 200+
informal waste pickers involved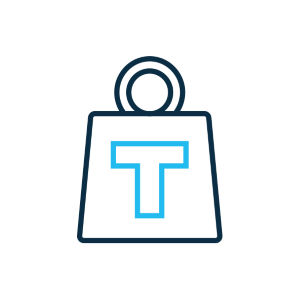 1985
metric tons of plastic waste collected
11,600
people have access to significantly upgraded waste collection and/or recycling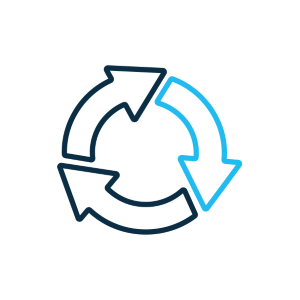 1600+
households educated in good recycling practices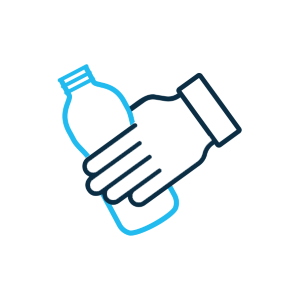 300%
increase in the number of collection trucks operated by Coopama (from 1 to 4)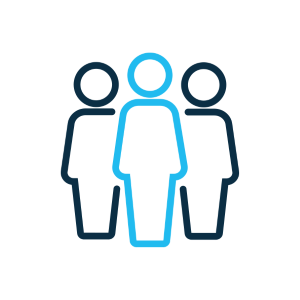 50%
increase in cooperative members
Household Education Campaign
In order to increase the rate and type of materials being collected, residents received additional help from the cooperatives.
A new area was set up in each building for residents to deliver their recyclable waste to, which includes plastic, glass, metal and paper. Informal information sessions, leaflets and posters in communal areas all helped to show residents what to recycle and where to leave their waste.
Legacy
By using the funding to lease an additional three vehicles Coopama was able to expand outside of the initial project area and offer collections to restaurants, schools, hotels, cruise ships and events for the first time. They also significantly increased the number of premises that they were already collecting from including the number of supermarkets, which went from 4 to 14 and the number of hospitals, which went from 6 to 12.
"It is a pleasure to have the opportunity to receive support from BVRio and the Alliance. The project has helped us to expand collections, increase material and generate more opportunities and income for collectors. We have hired more people for the team, and so more people have benefited from the waste collected.
With additional funding we now have added three trucks carrying out the collections, two assistants and a driver per truck, supporting our cooperative. In addition to the collection and sorting work, we are carrying out environmental education campaigns in the condo to expand the collection of solid waste."
Administrative Manager at Coopama, Luana Fernandes
Meet some of the team at Coopama
William has worked at Coopama for 5 years and is a collection assistant. He is grateful to have a job where he can help the environment.
William
Collector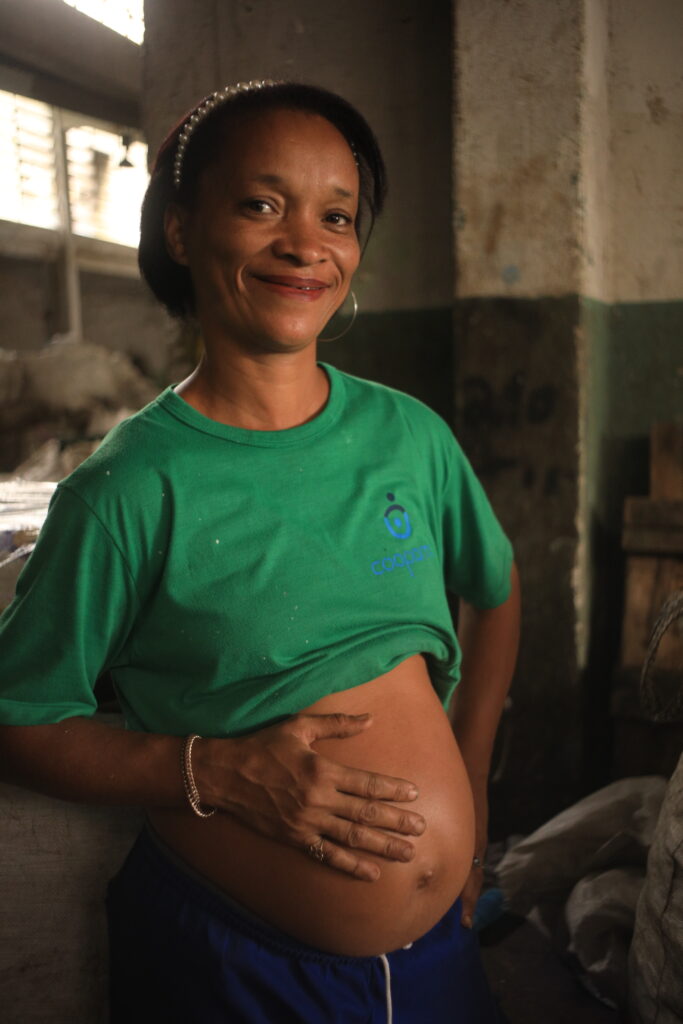 Rosana works at the sorting table and feels peaceful because the amount she earns meets the needs of her family. She feels happy in knowing that she is helping and collaborating with the circular economy.
Rosana
Sorter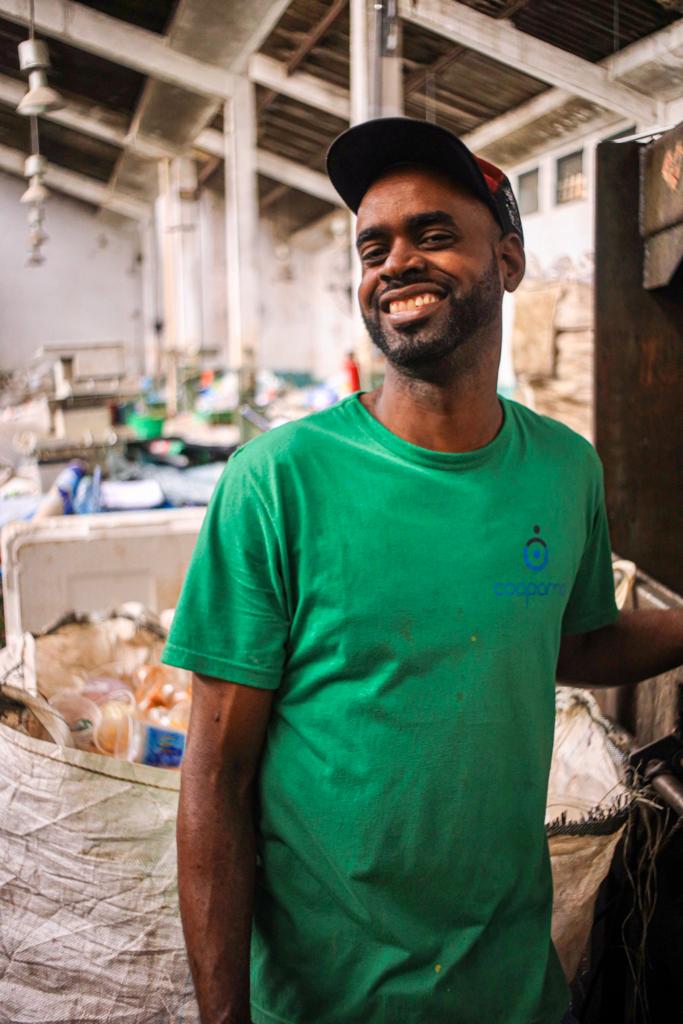 Carlos has worked at Coopama for five years and works the bale press. He's satisfied with his work and is happy to be working in recycling.
Carlos
Bale Press Operator
Maria has been at Coopama for 11 years and says she feels satisfied because she supports her family with this work.

She is happy to know that she is not just a waste picker, that she is an environmental agent playing her part by taking care of the environment.

Maria
Sorter
Multiple types of recyclable materials are collected and sorted
About the Alliance to End Plastic Waste 
The Alliance to End Plastic Waste (Alliance) is a global non-profit organisation with the mission to end plastic waste in the environment. Its focus is implementing projects and investing in innovative solutions to develop or enhance waste management systems. ­­­­As of June 2022, its portfolio comprises over 50 projects across 30 countries worldwide.  
Tackling plastic waste is a complex challenge that requires collective action. Since 2019, the Alliance has convened a global network of industry leaders across the plastics value chain, together with government, civil society, entrepreneurs, and communities to work towards advancing a circular economy for plastic waste. 
For more information, visit: www.endplasticwaste.org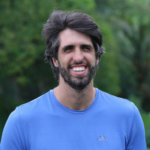 PEDRO SUCCAR
Circular Economy Specialist (Brazil)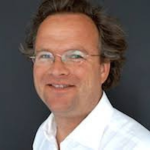 THIERRY SANDERS
Circular Action Director (Netherlands)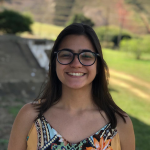 JULIANA MIRANDA
Circular Economy Intern (Brazil)
SDG Alignment