Timber Due Diligence and Risk Assessment
The illegal production and trade of tropical timber is one of the main drivers of environmental degradation worldwide, leading to loss of habitats and biodiversity, greenhouse gas (GHG) emissions, human rights abuses and corruption.
Using large databases and satellite imagery, the BVRio Brazilian Timber Due Diligence system is able to track environmental infractions, slave labour, illegal deforestation and tax non-compliance to identify the risk of irregularities in 99% of cases.
The system is updated in real time, conducting over 2 billion data cross checks, and performs over 150 analyses per individual timber consignment.
The best Due Diligence system available for timber from Brazil today
BVRio's automated due diligence and risk assessment system offers a quick and safe assessment of the risk of illegality of timber lots for timber buyers. The system makes it simple and easy to track the entire supply chain behind a lot of timber, from the forest to the seller. It helps to reduce the risk of buying illegal timber, meeting the most rigorous timber import laws in the UK, Europe and the United States.
The system, currently available for Brazilian timber only, uses a Big Data approach, collecting and analysing information about legality (including the risks of non-compliance with environmental and social requirements in harvesting, processing and transportation stages), inconsistencies in the market chain and other environmental and social aspects (such as embargoes or violations of labour legislation).
The reports resulting from the automated analyses can be obtained directly from the online tool. In 2021 the system was updated with two different service options allowing customers to use the in-built supply chain analysis report generation tool themselves, or to pass their documentation to BVRio to conduct the analysis for them, both services benefit from new bulk purchase options.
The system is available on desktop and mobile.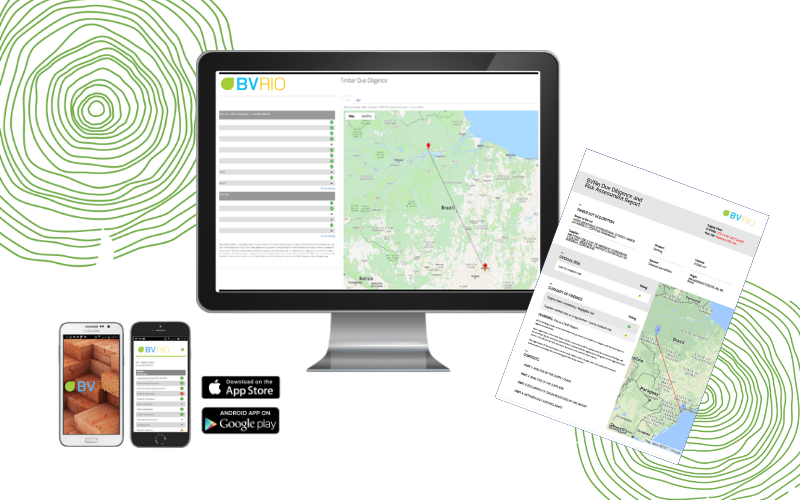 System Functionality
FREE – Single Document Analysis
Verify the validity of a Brazilian GF, DOF or timber plantation documents. You can also check PEFC and FSC certificates.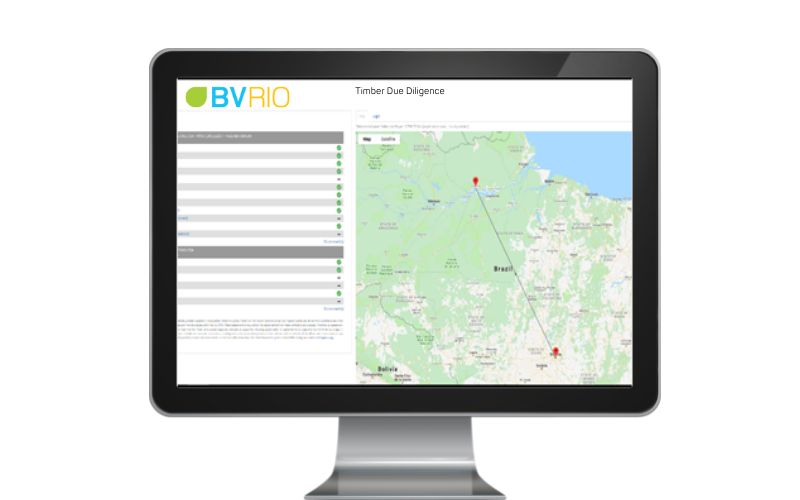 Full supply chain analysis reports – Brazil
Most timber consignments include multiple sources and entities involved along the supply chain, from the forest to the port. To minimize the risk of illegal timber contaminating your supply chains, we recommend that timber importers conduct due diligence of their complete supply chains.
Using the most comprehensive due diligence system of Brazilian timber available, using Big Data analysis and satellite imagery, BVRio's Due Diligence and Risk Assessment System identifies irregularities in 99% of cases.
Our Due Diligence and Risk Assessment service provides our clients with:
A complete report assessing supply chain inconsistencies, legality compliance, and social issues related to a timber consignment. See the sample report.
A risk rating considering not only the relevance of each risk factor, but the severity of its manifestation.
Country Guides
View our practical guides to conducting due diligence of tropical timber products worldwide
Grace Blackham
Director of Land Use & Operations (UK)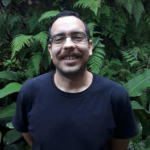 Francisco Godoy
Environmental Assets Analyst (Brazil)