Reverse Logistics Credits – A social and environmental innovation to address urban waste and recycling
Project date/s: October 2012 to October 2013
Funder/s: Oak Foundation, ClimateWorks Foundation, UKFCDO
Collaborator/s: National Association of Catadores
Initiative type: Tool
The problem
In 2010, Brazilian legislation introduced a form of Extended Producer Responsibility (EPR) requiring producers or importers in selected sectors to ensure the products they sold were collected and disposed of in an environmentally appropriate manner at the end of their lifetime. This obligation was called 'reverse logistics' (Logistica Reversa) and was created by a Federal Law approved in December 2010 titled, National Solid Waste Legislation (PNRS).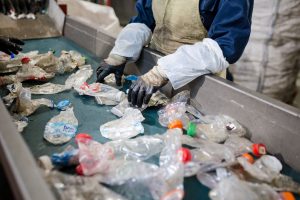 The law created the concept of shared responsibilities for the collection and disposal of solid waste generated by a range of industrial and commercial sectors. These legal obligations applied to producers, importers, retailers and distributors from seven industrial sectors (tyres, lubricating oils, batteries, pesticides, fluorescent lamps, electric and electronic products) and packaging in general.
These obligations created challenges and concerns among those directly affected by the legislation. Industry is very removed from the final waste generated from the products originally sold. At the same time, there were more than one million waste pickers operating in Brazil, making a living from the collection of waste materials and sending them for recycling. BVRio recognised the opportunity to connect industrial companies with the waste picker cooperatives to create a win-win system to tackle the waste pollution challenge.
BVRio's solution
BVRio developed a system of tradable 'credits' as instruments for facilitating compliance with the obligation of reverse logistics. The project included the following activities:
Consultation with government environmental authorities Analysis of the existing legislation
Creating a collaboration agreement with the National Association of Catadores (waste pickers)
Drafting proposals for the implementation of the Brazilian Solid Waste Legislation Development of a trading scheme for these tradable credits covering plastic, metal, glass and paper
Creation of an online management system to help cooperatives track the volumes of waste received and recyclable materials sold
Development of guidelines for monitoring and verification of tradable credits
Customisation of BVRio's trading platform to accommodate the negotiation of these Credits
An engagement campaign to encourage the participation of both companies and informal waste collector cooperatives.
For the companies, the credits provide an efficient and cost effective solution to legal compliance. For the Catadores, the sale of credits provides an additional source of revenue, adding value to their activities and resulting in an important social impact.
Impact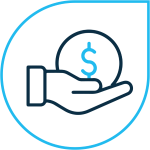 By the end of 2013 over 100 cooperatives in 21 states were registered on the system, representing more than 3000 Catadores and offering Reverse Logistics Credits derived from the recycling of over 145,000 tonnes of solid waste per year.
Legacy and Future
BVRio continued to develop the system past the initial project phase in order to fully test the system and demonstrate the proof of concept. Two industry champions agreed to pioneer its use, and provide leadership in their respective sectors. A pilot project (April 2014 – March 2015) was conducted with two leading consumer goods companies in Brazil: O Boticario in the cosmetics industry and biscuit manufacturer Biscoitos Piraquê. The companies bought Reverse Logistics Credits through the platform over the period of one year, to 'neutralise' the solid waste generated by their products, predominantly different types of plastics and glass.
By July 2016, more than 160 cooperatives in 24 states were registered with BVRio's system. These represent more than 8000 Catadores with the potential to offer Reverse Logistics Credits derived from the recycling of nearly 200,000 tonnes of solid waste per year.
Somewhat ahead of its time, the system relies on producers actively looking for ways to not only meet their legal obligations, but to do it in a way which results in financial gain for those directly involved in the retrieval of their waste from the environment. Without further legislation, government backing, and sanctions for non-compliance, companies remain slow to convert their operations from a linear model to a circular model, and to give their full backing to improving and protecting the environment.
The system remains operational and could easily be adapted for use in other developing countries, where these activities are also performed by low income, informal waste pickers.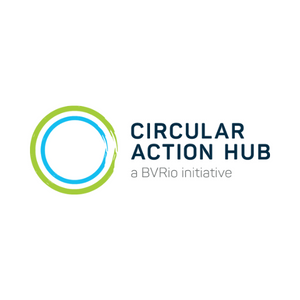 BVRio continues to innovate in this area today, working with Verra between 2018 and 2021 to develop its Plastic Waste Reduction Standard, create Guidelines for Corporate Plastic Stewardship and to develop and operate the Circular Action Hub which brings together informal waste initiatives with corporates looking to fulfil their Extended Producer Responsibility. In 2020 BVRio launched the Circular Credits Mechanism (CCM), a system of performance-based payments for environmental services of circularity, striving for inclusiveness and wide social participation. A market tool for buyers and sellers of environmental services related to the collection (recovery), sorting and appropriate destination of recyclable waste materials that pollute the environment, in the absence of polluter-pay regulations in some countries, the CCM can positively contribute to social and environmental impacts. For countries with existing EPR schemes, the Credits may be recognised as one of the ways of complying with these regulations.
Most recently, BVRio created a new spin-off company, Circular Action, to provide a range of services for businesses looking to meet EPR and CSER targets and to connect with traceable, certifiable and socially inclusive waste management supply chains. Waste footprint solutions are offered via a customisable Circular Action Programme (CAP) based on engaging all actors in the waste supply chain and providing incentives for collection, sorting and recycling of waste materials.
The system is managed using a supply chain traceability and monitoring tool, the KOLEKT app, specifically developed to register all actors participating in waste management supply chains to enable the traceability of waste along the supply chain.
SDG alignment: